Duo Ai & Oda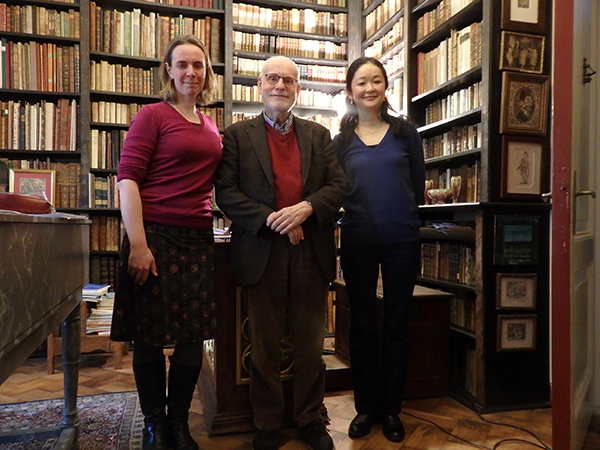 Ai e Oda con Ton Koopman
Dal 2015, Oda e Ai Yoshida (organista / cembalista) lavorano come duo musicale.
Hanno eseguito negli ultimi anni otto programmi diversi in numerose locations nelle Dolomiti.
Repertorio Oda & Ai

H. Andriessen
– Magna Res est Amor
– Miroir de peine
J.S. Bach
– dalla Cantata BWV 170: Vergnügte Ruh', beliebte Seelenlust
– dal Magnificat BWV 243: Et exultavit spiritus meus
– dalla Passione secondo Matteo: Erbarme Dich
B. Britten, The Birds
J.S. Bach / C. Gounod, Ave Maria
G. Fauré, Messe Basse
C. Franck, Panis Angelicus
B. Galuppi, dal Nisi Dominus in do minore: Beatus Vir
R. Hahn, À Chloris
G. F. Händel
– dall'opera Alcina: Sta nell'ircana pietrosa tana
– dal Messia: But who may abide the day of His coming
G.B. Pergolesi, Stabat Mater
H. Purcell, dall'opera Dido and Aeneas: Thy hand Belinda… When I am laid
F. Mendelssohn-Bartholdy, Hymne "Hör mein Bitten"
W.A. Mozart, dalla Messa in do minore KV427: Laudamus Te
A. Piazzolla, Ave Maria
M. Reger (arr.), selezione liederistica di Schumann / Brahms / Wolf e.a.
G. Rossini, dallo Stabat Mater: Fac ut portem Christi mortem
J. Rutter
– A Gaelic Blessing
– The Lord bless you and keep you
F. Schubert, Ave Maria
R. Vaughan-Williams, Let us now praise famous men
A. Vivaldi
– Nisi Dominus RV 608
– Gloria RV 589
– dall'opera Farnace: Gelido in ogni vena
Video

Oda Zoe Hochscheid & Ai Yoshida – Live Recording – Purcell, Thy hand Belinda… When I am laid
Oda Zoe Hochscheid & Ai Yoshida – Live Recording – Rossini, Fac ut portem